GSDC of Reno
Judge Helen Franklin
Best of Breed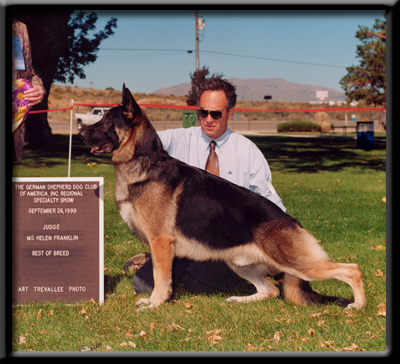 "Correct, balanced, type, and sidegait—the whole package.
This dog defines our Standard.
He is masculine, has beautiful black and tan pigment, iron back, good temperament and ideal proportions. He is not overdone on either end, and should be on the cover of a book illustrating
the ideal German Shepherd Dog."